Hotel "UYUT"
The "Uyut" Hotel of Business class is located in a quiet district, in the center of Almaty. Its convenient location, well-developed infrastructure, high service level and reasonable price / quality ratio makes the hotel as an excellent choice for business people and tourists. It takes 20-25 minutes from the airport and 10 minutes from the railway station to the hotel.

Actions View All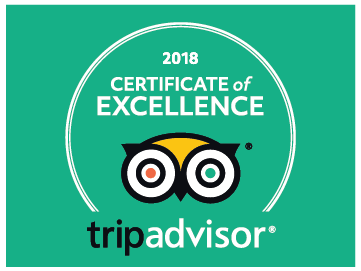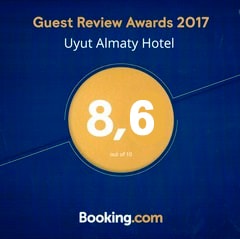 Customer reviews
alaabesi , (SA)
| 09 august 2018
Good location Clean nice staff and very good breakfast Every thing There is no tissue papers in the room ...
Rashed , (AE)
| 08 august 2018
Everything was perfect, the location is perfect as well. The staff were friendly and kind in the reception, they helped us a lot....
ahmed , (AE)
| 08 august 2018
Location,it is ten minutes by walk from mega mall, ten minutes from walk street. Two supwrmarket with in 50 meters distance, room clean and staff friendly, I am highly recommend for family, value for money...