Main
The "Uyut" Hotel of Business class is located in a quiet district, in the center of Almaty. Its convenient location, well-developed infrastructure, high service level and reasonable price / quality ratio makes the hotel as an excellent choice for business people and tourists. It takes 20-25 minutes from the airport and 10 minutes from the railway station to the hotel.

Actions View All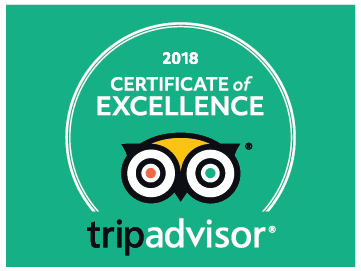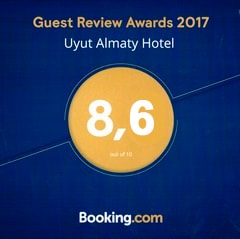 Customer reviews
MohammadReza, (IR)
| 10 december 2017
• EverythingisOk . • We have pay Cost of Room by Cash one day before . But the Reception asked again for Cost of Room from the Guests in Arrival time . ...
Paolo, (IT)
| 30 november 2017
• Entusiasmante • Hotel molto confortevole e personalequalificato • Nulla ...
Akoètè , (SE)
| 26 november 2017
• Braboende • Alltid rent ochfräschtirummet. Och bra läge. Personalen vid receptionenärhjälpsam. • Har vid någottillfällehört folk sompratadeirummetbredvid. Men mesttysthardetvarit. ...